New Voices in Harmony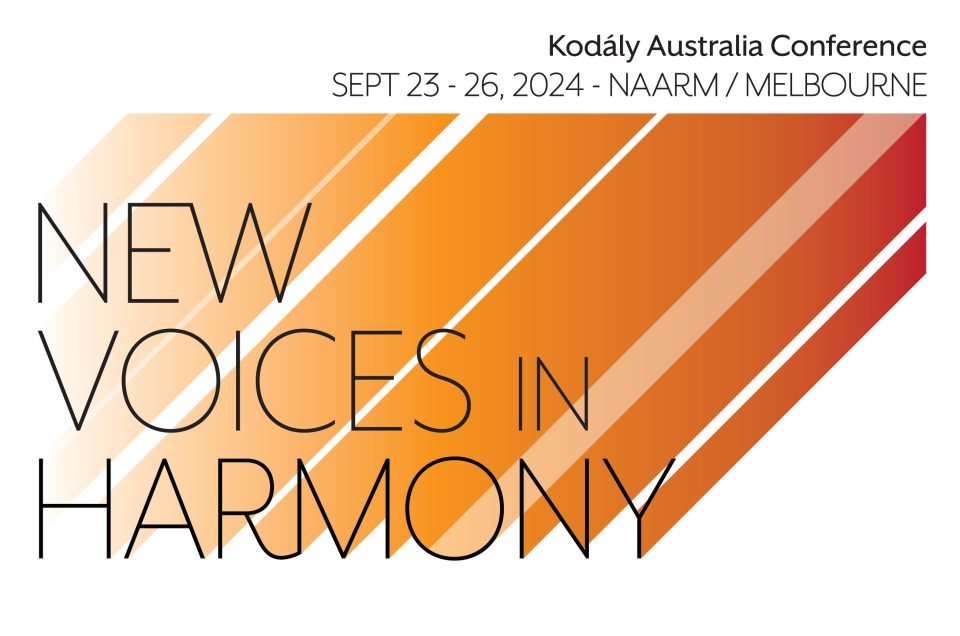 The 2024 Kodály Australia Conference Committee is delighted to officially launch the conference theme and brand new conference website!
Kodály Australia Conference:
New Voices in Harmony 
23 – 26 September 2024
Experience the best of modern music teaching – Melbourne style. For four days in September 2024, Australia's cultural capital will host workshops, conversations, presentations and performances that highlight creativity and diversity in Kodály-inspired teaching.
Join music educators from around Australia and the world as we navigate the lines between tradition and innovation, and strive to become the teachers we want to be. Whether you're a seasoned educator or just starting out, New Voices in Harmony will provide the perfect opportunity to network, learn, and discover what modern Kodály-inspired teaching has to offer.

Join us at Ivanhoe Girls' Grammar School, Ivanhoe Vic from Monday 23rd to Thursday 26th September 2024.
Are you interested in learning more about the conference, attending as a presenter, sponsor, trader, or choir? Complete an Expression of Interest Form.